µ

Torrent
Web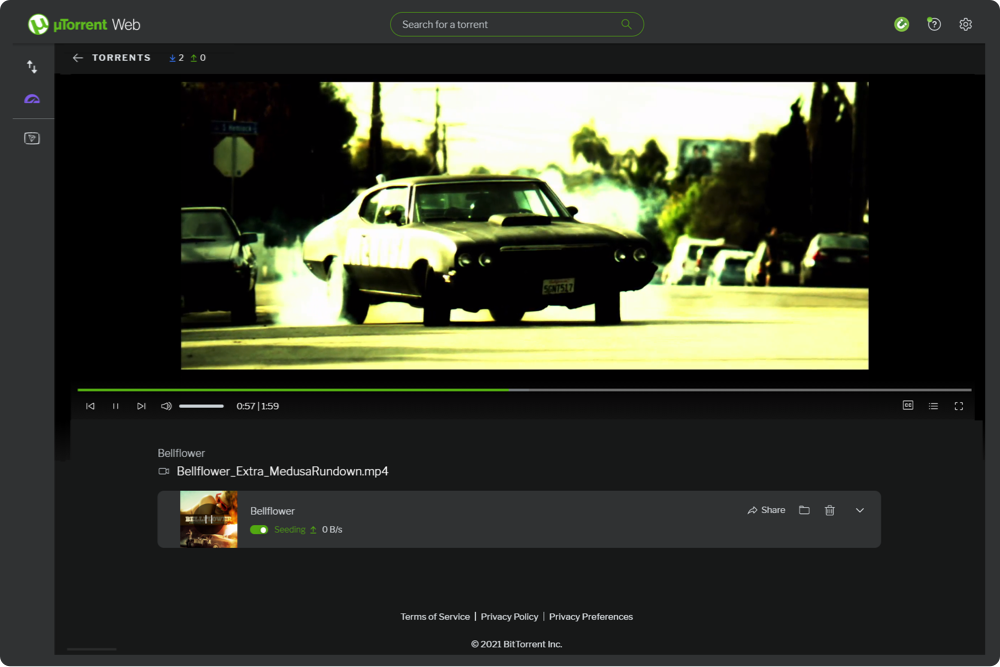 Play torrents while you download.
Easy to use. Works inside your favorite browser
Features
µTorrent Web Online Torrent Downloader Features
Use BTT token to increase download speed
BitTorrent Speed automatically bids BitTorrent (BTT) to other users for faster speeds.
Learn more
Earn BTT token rewards for seeding
When a file finishes downloading, let it seed to earn BitTorrent (BTT).
Play torrent files near-instantly
Play both torrent files and magnet links while they download in a high-quality media player.
Identify safe torrents
A safe torrent scanner helps you download torrents more safely when searching Google, Yahoo or Bing.
Easy, intuitive interface
The web torrent client installs in your favorite web browser and makes torrent downloads simple.
Download any file
µTorrent Web is ideal for video, but you can download any type of file, big or small.
Save network resources
Set limits on download and upload speeds to free up bandwidth for other household internet tasks.
Localized in 15 languages
µTorrent Web is available in several languages including Spanish, Italian, Korean, Russian, Portuguese, French and more!
Compare
Compare µTorrent Web Versions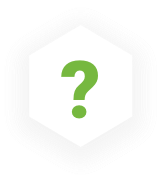 FAQ
µTorrent Web Frequently Asked Questions
What is a web torrent client?
Unlike client software that runs in a separate window on your Windows computer, a web torrent client lives in a web browser. Web torrent clients are still software that need to be downloaded, however once installed they can help you download torrents from a web browser like Google Chrome. Web torrent clients typically have a simpler interface and are easier to use than desktop software, so they are ideal for newer users.
µTorrent Web, which is also known as uTWeb, is the most popular web torrent client in the world due to its simple design and ease of use. The software launches in your preferred web browser (Chrome, Firefox or Opera). Once you find a torrent to download, µTorrent Web helps you play the file near-instantaneously if it's a video or audio file. This is especially helpful to quickly validate the quality of the torrent before you download the complete file. Any files you download from the web torrent client are stored in the folder of your choice for offline viewing or consumption.
Does uTWeb download torrent magnet links?
Yes. µTorrent Web enables fast download of torrent files and magnet links. We recommend using the safe torrent scanner, which is offered to you shortly after installing µTorrent Web. When you search Google, Yahoo or Bing, the scanner helps you identify both torrent files and torrent magnet links directly on the search results page. The scanner enables you to click on a torrent file or magnet link from within the search results, meaning you never need to visit potentially harmful sites. If you click a torrent magnet link, uTWeb will begin downloading the file and, if it's a video or audio file, will play it within your web browser.
I'm looking for a torrent downloader online. Is µTorrent Web the right choice?
Yes. µTorrent Web is a browser-based torrent client that allows you to download torrents online. Once installed, µTorrent Web works in a new tab of your favorite browser (Chrome, Firefox, or Opera) and allows you to download any file type into the folder of your choice. The online torrent downloader has many advantages over desktop-based software, including a simpler interface, less customization options to learn, quick media playback, and an experience that is integrated more tightly with your online workflows.